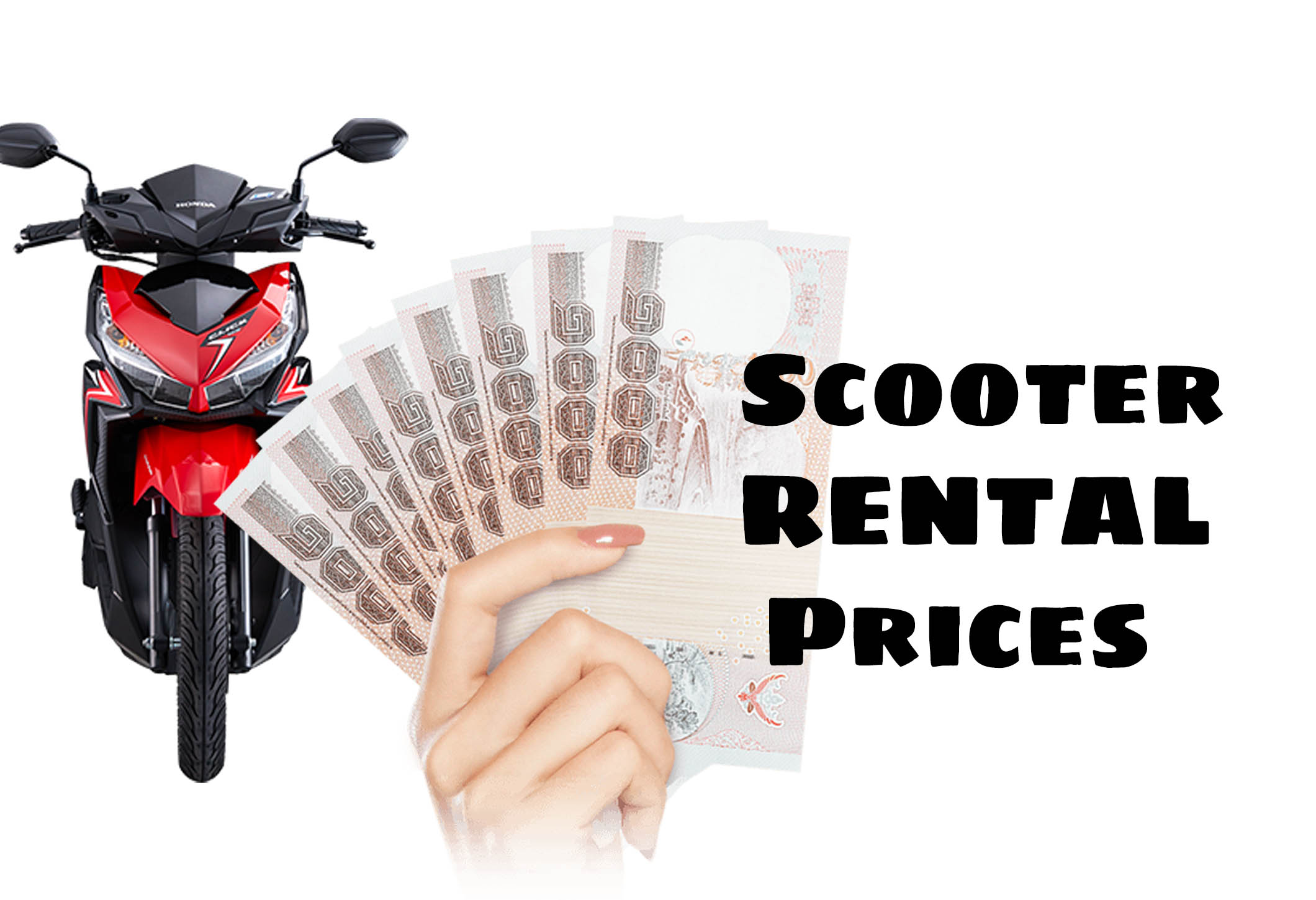 20 Nov

Scooter Rental Koh Phangan Prices
Scooter Rental Koh Phangan Prices
In general, the prices of scooters are charged on a 24 hours basis,  depending what time you take the scooter, is the time you bring back. The prices are roughly the same across all the Islands and most tourist destinations in Thailand. The prices from official licensed scooter shops by law should be all the same. 250 Baht Standard Automatic Scooter.
Most of these shops will not drop below the standard price, these shops have all signed to an agreement to follow this simple government law. Basically, they follow the law of keeping the same price as the next shop and so on. This makes it fair and stops complaints and price wars. The going rate for a standard 125cc Scooter is 250 Baht per day. Renting multiple scooters or longer duration of over a month, a shop might give you a discount. Peak and high seasons on Koh Phangan, scooter shops tend not to give any discounts on long rental durations.
The cost will vary depending on where you are in Thailand, but most tourist spots the prices are the same. Some shops have older bikes or even manual operated bikes which may be cheaper to rent. But be wary of this because older scooters don't have power, brakes can be bad and overall not road worthy.  Some shops will offer a discount for a weekly or a monthly lease on their older scooters.
CC Rating
Typically bikes will range from 110cc, 115cc and 125cc with the newer bikes having fuel injection (125i).  Obviously, the larger engine provides more power and comes at a higher rental cost.  If your weight is 80kg or more, or you will have a passenger, and you are planning on travelling around the countryside (or mountains up north) better to get a bigger cc rating.
Hidden Charges?
Automatic motorbike – 250 baht/day – No extra charges for an extra passenger, includes 2 helmets. Gasoline is normally a full tank, to be returned full.
Gasoline is on you, depends on how much you use the scooter. The shop does not pay for your gasoline.
Any fines from police for not wearing a helmet, reckless riding, bad parking etc.. Is paid by you.
A flat tyre is on you! To get it repaired at any nearest garage, they normally will charge 250-300 Baht to change the inner tube.
Any other damage, you have to deal with the shop and the contract you have signed with the price of parts on it. Most garages on the Island will refuse to do any work on a damaged scooter unless they have spoken to the rental shop owner first.
Prices
Honda Click 125cc – 250 Baht per day. No extra charges for extra passengers.
Honda Scoopy 125cc – 250 Baht per day. No extra charges for extra passengers.
Honda Spacey 125cc – 250 Baht per day. No extra charges for extra passengers.
Honda PCX 150cc – 400 Baht per day. No extra charges for extra passengers.
PCA Car Phangan District sticker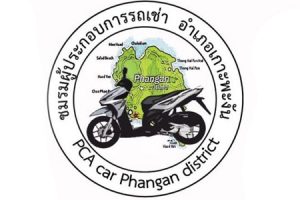 Look for this sticker on the scooter. It means a lot for your accident insurance and it means the bike is roadworthy.
If you are getting a lower price, then the shop might not be legal. Look out for the following sticker on the scooter, this tells you it's legal to rent. This sticker is issued from the local government which proves the bike and the shop is licensed to rent scooters. In the case of an accident, the police will check for this sticker. Without this sticker, you put yourself at risk for your accident insurance claim.